Is your business a labour of love?
I frequently find that business owners, while they started the business because of their core skills and passion, discover they end up working longer hours than ever before and often for less financial reward …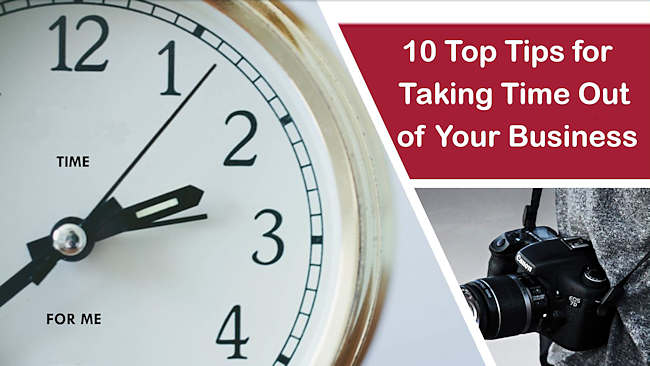 copyright: 4p business development
According to Gallup Small Business Index survey:
57% of small-business owners say they work six or more days each week. In sharp contrast, only 7% say they work fewer than five days each week.

62% of small-business owners say they work 50 or more hours each week.

As if that's not bad enough, A high percentage of small-business owners work while on their holidays, with 81% saying they made or returned business calls, and 52% initiating or answering e-mail.
So are you satisfied with your ability to achieve a positive work-life balance? With all the pressures of business and the responsibilities that go with it, how important is it for you to take time out?
Research has shown that 1.3million small business owners were suffering health issues due to the pressures of running a small business, with 660,000 of those feeling that it had a very adverse effect on their health.
How much better would your business be if you actually worked fewer hours, took time out and worked ON the business, rather than IN it? Almost everything will work again if you unplug it for a few moments, including You!
Here's my top 10 tips to take time out and recharge your batteries:

Ensure you get sufficient sleep to restore your energy

Exercise and stay active as sitting all day is not good for us

Take time off; the time away will recharge your energy and focus

Make time to spend with family and friends, have fun and switch off

Take care of your health, eat regular healthy well-balanced meals

Indulge yourself in your hobbies or other planned activities

Ensure your workplace is pleasant and comfortable with plenty of light

Set communication boundaries limiting emails and social media

Set a clearly defined time for your working day to end

Think positively and remain optimistic as positive thoughts create positive results

Finally, remember to allocate specific times to work ON your business.
Should you chose to continue to work all the time in your business without giving yourself time out for relaxation, contemplation and growth, you will find it extremely difficult to progress and grow your business to achieve your core goals.
Create the opportunity to take time away from the business to increase your skills and to enable you to create strategic plans to take your business forward to the next level. Use your diary and schedule at least one day a month out of your business to focus on the future.
"Would you like to know more?"
Nor sure where to start when taking time out from your business, finding it difficult to set those big goals, don't know what you don't know or simply needing someone to question the status quo? Call me on 01280 700405 or click here to ping me an email and let's see how I can help you.
Until next time …
KATH BONNER-DUNHAM
| | |
| --- | --- |
| PS: | If you're looking for a partner to help grow your business, visit www.4pbusinessdevelopment.co.uk to discover how 4P Business Development can help you! |